2013 Chevy Malibu Eco | Washington, IL









Taking its styling notes from the Camaro, the new 2013 Chevy Malibu Eco sports an aggressive stance on the outside while maintaining a spacious and sophisticated interior design. The interior also sports tons of features that you're sure to love like the available Chevrolet MyLink, which allows you to control all the infotainment features in a variety of ways. And on top of that, the 2013 Malibu Eco gets great fuel-economy which means less trips to the pump and more time enjoying the open road. Uftring Chevy in Washington will be getting the new 2013 Malibu Eco soon. In the meantime, read about all the great features it has to offer!


Malibu Eco Performance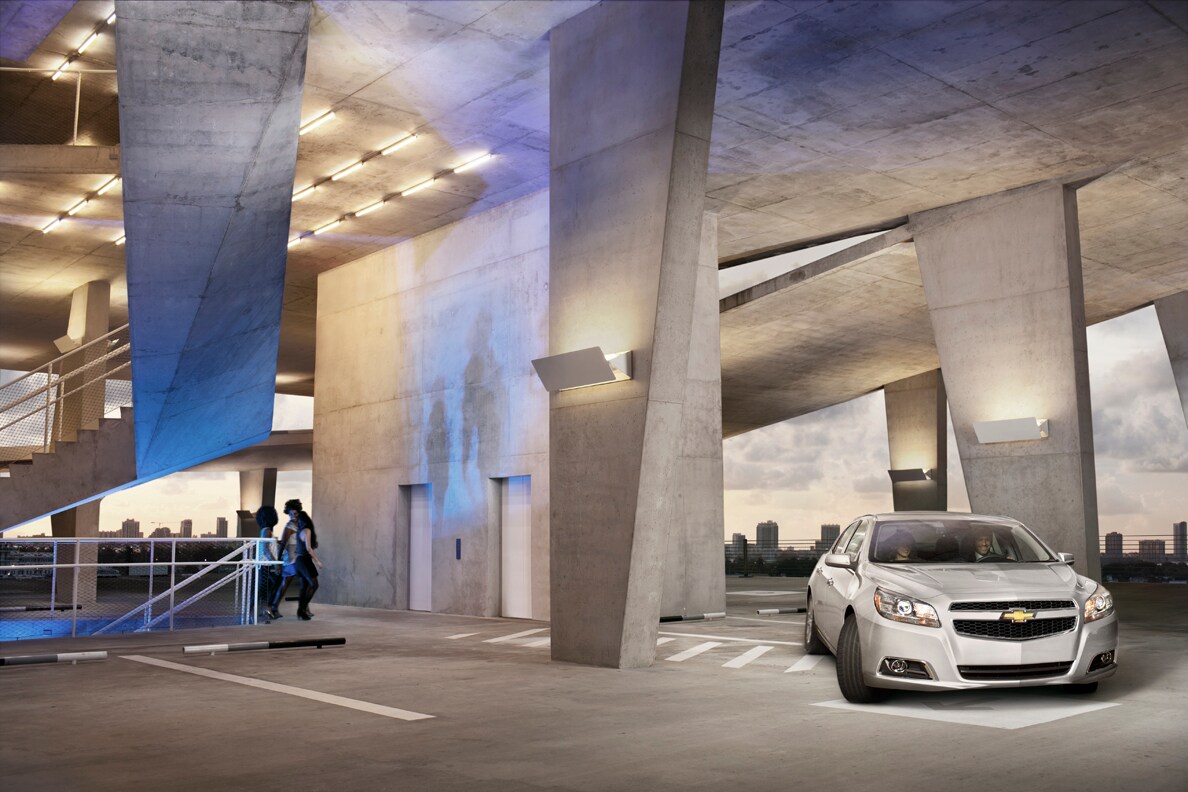 The new Malibu Eco is a study in efficiency and purposeful design. Malibu Eco's new eAssist technology is actually able to conserve power for when it's needed. The Malibu Eco's lithium-ion battery powers the vehicle in scenarios when the engine isn't being used, like at a stoplight. This way the Malibu Eco uses less gas and, consequently, is more fuel-efficient. In fact, the Malibu Eco gets and EPA-estimated 37 MPG highway and even up to 580 highway miles on a single tank of gas. That's like driving from Washington, IL to Pittsburgh, PA without having to stop for gas!

"Does this mean I need to plug the Malibu Eco in to charge the battery?" No! By simply driving the Malibu Eco you'll be charging the lithium-ion battery. The eAssist technology actually stores power that is usually lost when the brakes are applied and converts it to electricity, therefore keeping the battery charged and ready to use when needed. It's as easy to charge the battery as driving to the store.

Malibu Eco Interior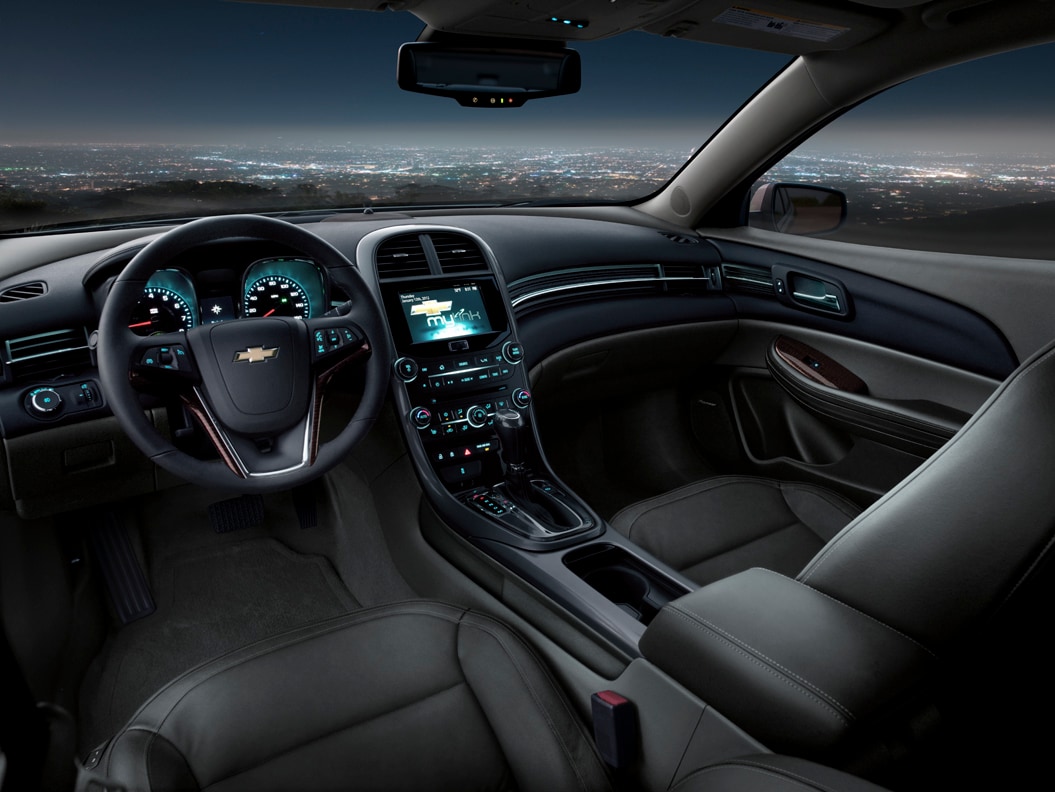 And just like the attention that was put into making sure you're safe and secure, equal attention was given to where you'll put everything else you bring along for the ride. With many easily accessible storage options such as behind-screen storage (located behind the available 7-inch touch screen), you'll find a place for everything and everything will have a place. All your gear can be safely stored and kept within arm's reach.
Malibu Eco Technology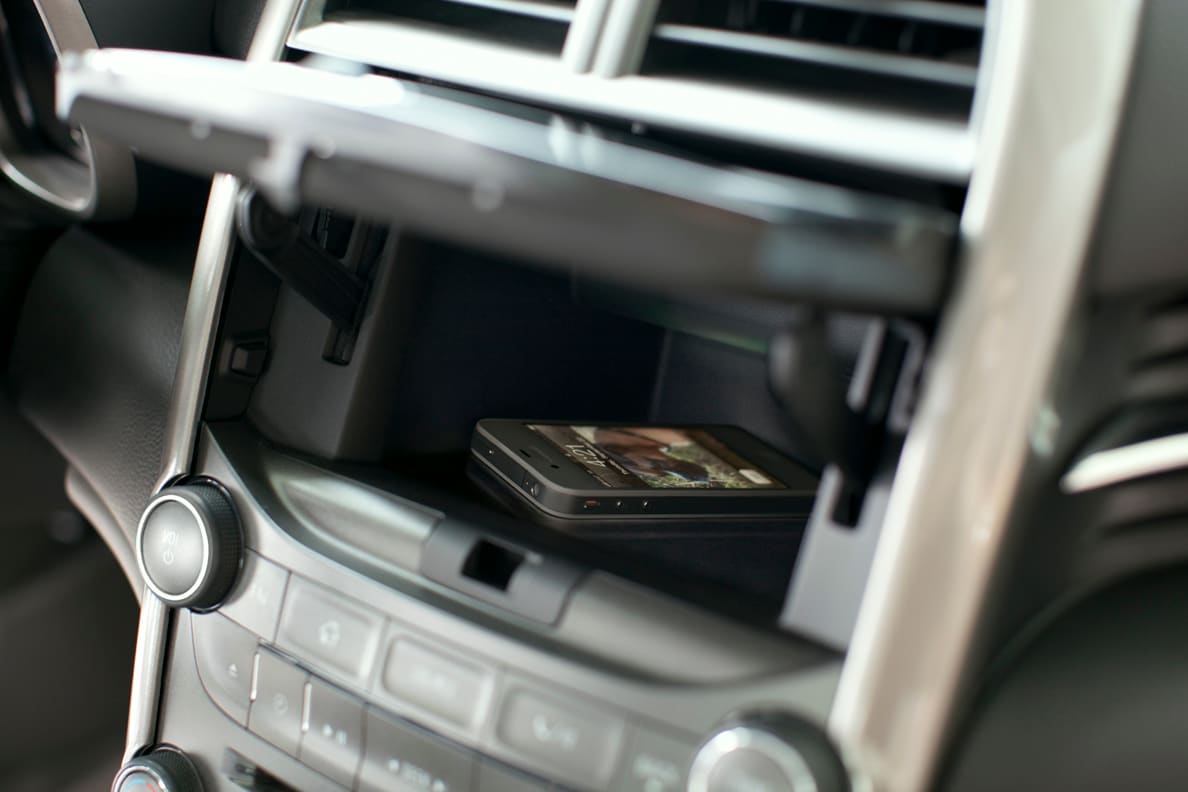 With all of the great innovations that the Malibu Eco brings to fuel-efficiency, it also offers great technology features that will keep you connected when you're on the go. With Chevrolet MyLink, you'll be able to control your environment in a variety of ways including voice commands, steering wheel-mounted controls, and a 7-inch color touch screen. MyLink also allows you to connect your smartphone wirelessly through Bluetooth connectivity so you can make and place phone calls without even taking your hands off the steering wheel. Want to switch up the playlist you're listening to? No problem! Using simple voice commands, you'll be able to control your MP3 player and even the radio to get the music you want. The new Chevy Malibu Eco gives you total control of your driving experience.
So stop by Uftring Chevy in Washington and learn more about the new 2013 Chevy Malibu Eco today. Our friendly and helpful sales professionals are ready to answer any questions about all the great features the Malibu Eco has to offer. Make Uftring Chevy in Washington your dealer for the new 2013 Chevy Malibu Eco.