UFTRING CHEVROLET BODY SHOP

Body Shop:

Closed

| Call us at: (309) 444-1338
MISSION STATEMENT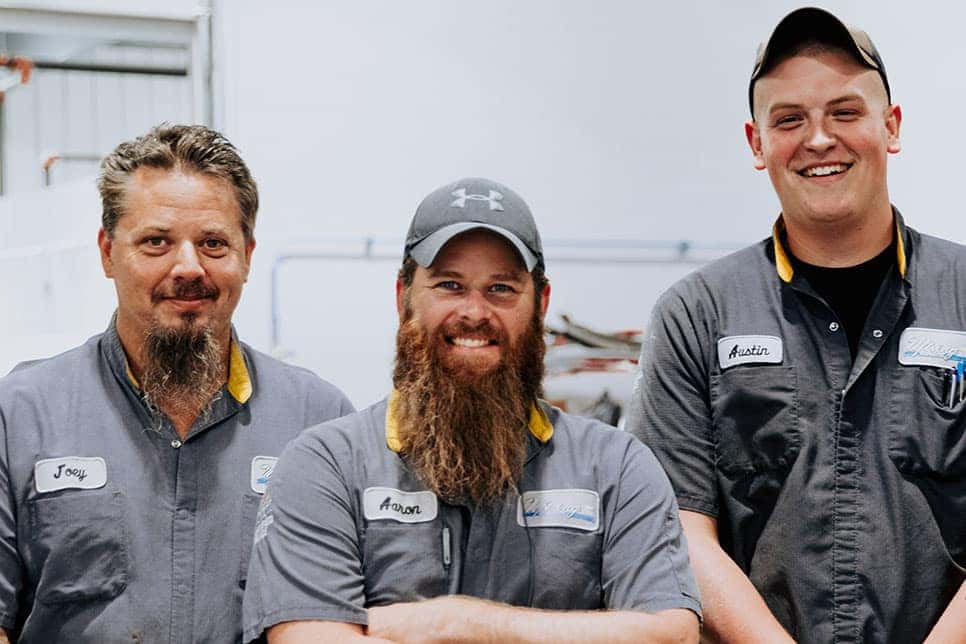 For our customers who want quality Body Shop Repair in the Washington, Illinois area and Peoria, IL area, it is our mission to provide our customers with the highest quality collision repairs possible. This means each job is done right the first time and on time. It is through our commitment to ongoing training, vehicle manufacturer support, supplier agreements, relationships with insurance companies, and continually improving our processes, that we will be an industry leader in the collision repair business. We will conduct our business with honesty, integrity and professionalism at all times. We will treat our customers with the highest level of respect for their personal needs and wishes, and will, at no time, take them for granted. We will repair all vehicles as quickly as possible, without compromising quality or safety. We will not allow complacency to be a part of our business or our customers repairs. Our customers and our employees are our greatest assets, and it is with that in mind that we strive each and every day to offer a cleaner, friendlier and safer environment.
Thank you for the opportunity to earn your business.

The Uftring Chevrolet Body Shop Team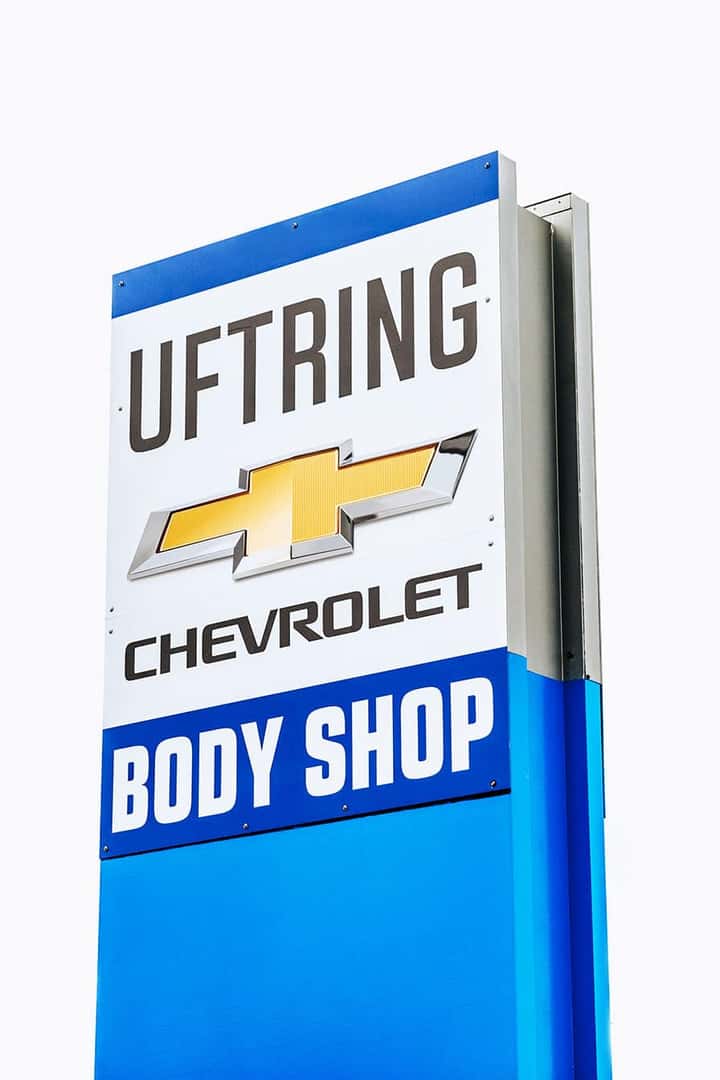 COLLISION REPAIR SERVICES OFFERED
• Full Collision Repair
• Full Mechanical Repair
• Free Collision Repair Estimates
• Expert Management of insurance details
• Glass Replacement
• Mobile Estimates Available by Appointment
• Alignments on-site
• Expert Repair of all makes and models
• Rental Vehicles and Courtesy Shuttle Available
• Expert Color Finishing and Matching
• On-Site Service and Parts Departments
• Computerized Estimating
• Repairs Guaranteed for as long as you own the vehicle
Contact Us For A Free Collision Repair Estimate!

TECHNOLOGY, TRAINING AND CERTIFICATIONS
State-of-the-art Frame Equipment - Suspension Alignment Systems - Electronic Laser Measuring Systems - Custom Downdraft Spray Booth - Computerized Paint Mixing and Matching - I-Car and ASE Trained Technicians - Continuing education program ensures the most up-to-date training and skill levels - Extensive experience working with ALL insurance companies - Demonstrated record of communication, keeping customers informed of ongoing progress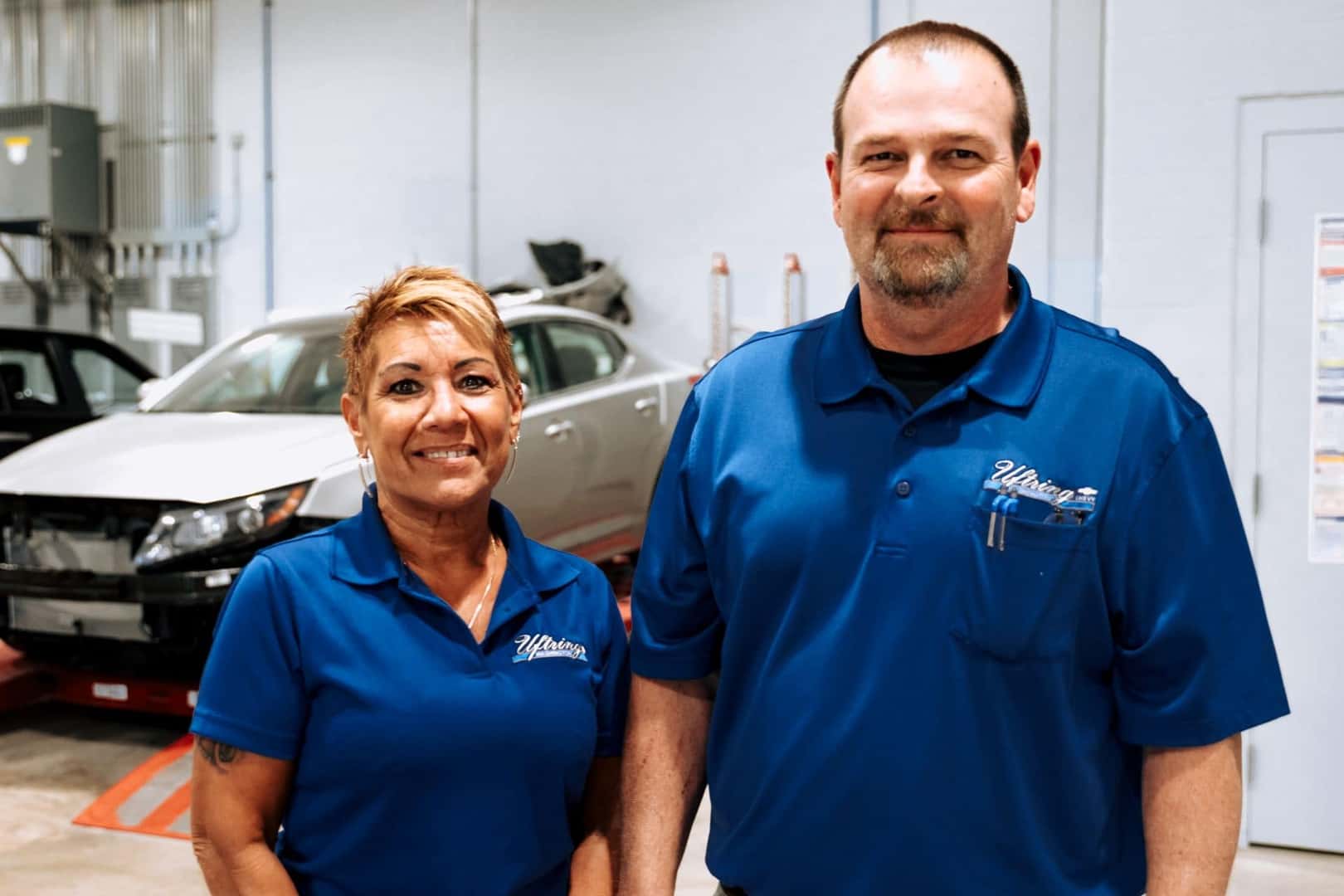 WHY BRING YOUR VEHICLE TO US?
Our Certified Service technicians are trained by GM to know every inch of your GM vehicle. We understand your vehicle and all its technical systems. We're proud to offer genuine GM parts. We know you want to feel as good about your vehicle today as you did the day you bought it. And our Certified Service technicians have the skills and finesse you need to restore your vehicle, so it will look and feel like new.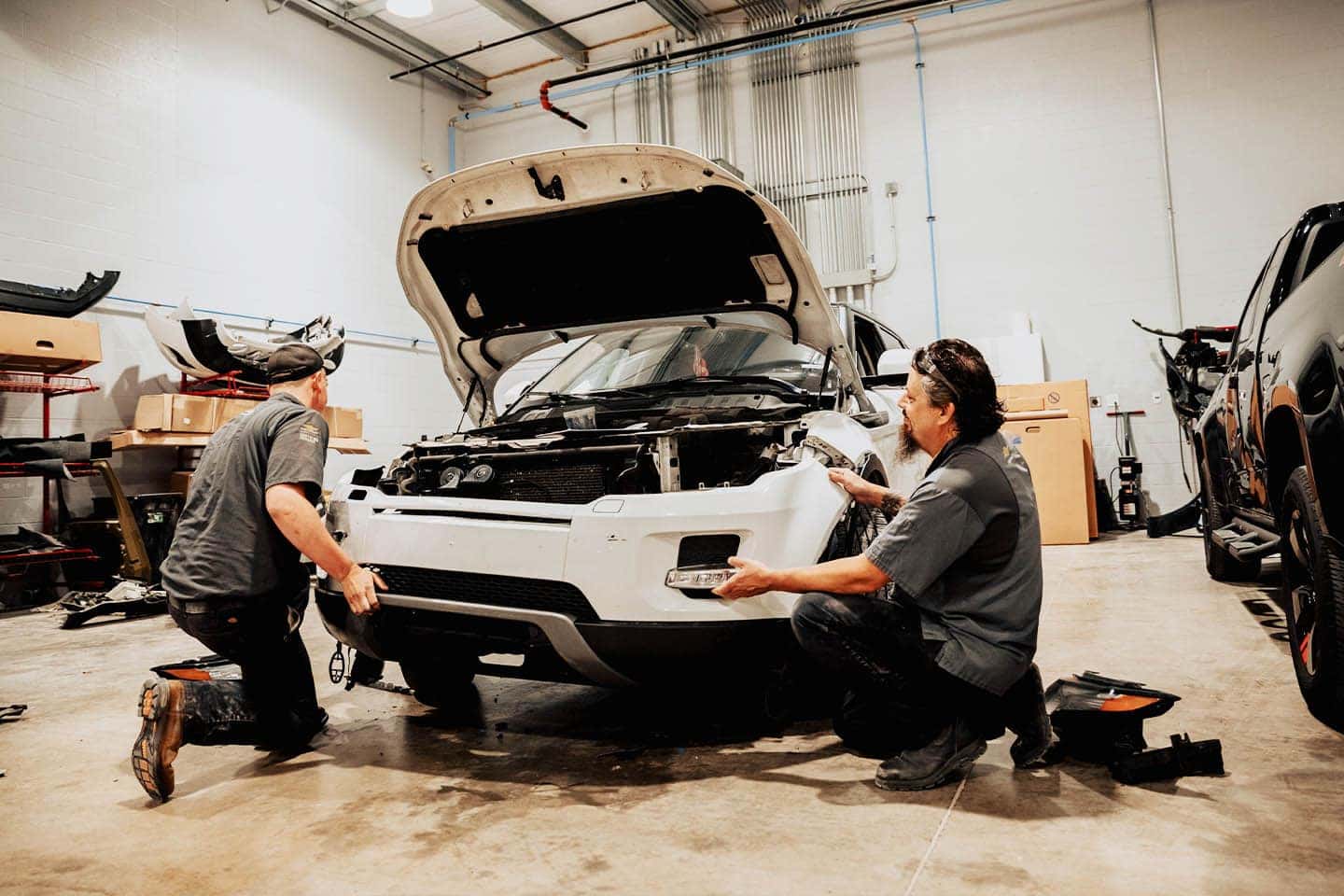 WHAT TO EXPECT
We'll create a written estimate of what's recommended to complete the repair, and we will offer Genuine GM Parts. In addition, if there is other service work that is required to restore your vehicle to pre-accident condition, we have Certified Service technicians on hand. We will review this estimate with you and address any questions you may have.
What are some of the tasks that are carried out on a daily basis by our Body Shop professionals?
Watch here to see!
Learn about the many tasks that the Uftring Chevrolet Body Shop team carries out on a daily basis!