Custom Order a New Chevrolet

Customize your own Chevrolet exactly how you want it! Our team wants to help you custom order your next new Chevy! From color pallet to trim and GM Accessories, Uftring Chevrolet offers an easy way for you to pick and choose exactly what you want for your dream vehicle. We hope you are able to utilize the resources on this page as a guide to help get you started. Contact us directly with any questions you may have.
Start Your Order
Shop New Inventory
Order Vehicle FAQ
Why Custom Order A Chevy?
Custom Ordering a vehicle from the factory is an awesome opportunity if you're looking to save time searching. Creating your perfect Chevrolet with Uftring Chevy allows you to choose features and materials that are fitting for your family, pets and lifestyle. If you are looking to trade in your current vehicle and put the value towards a custom Chevy, use our value your trade tool for a general appraisal or bring it into the dealership for a more accurate number.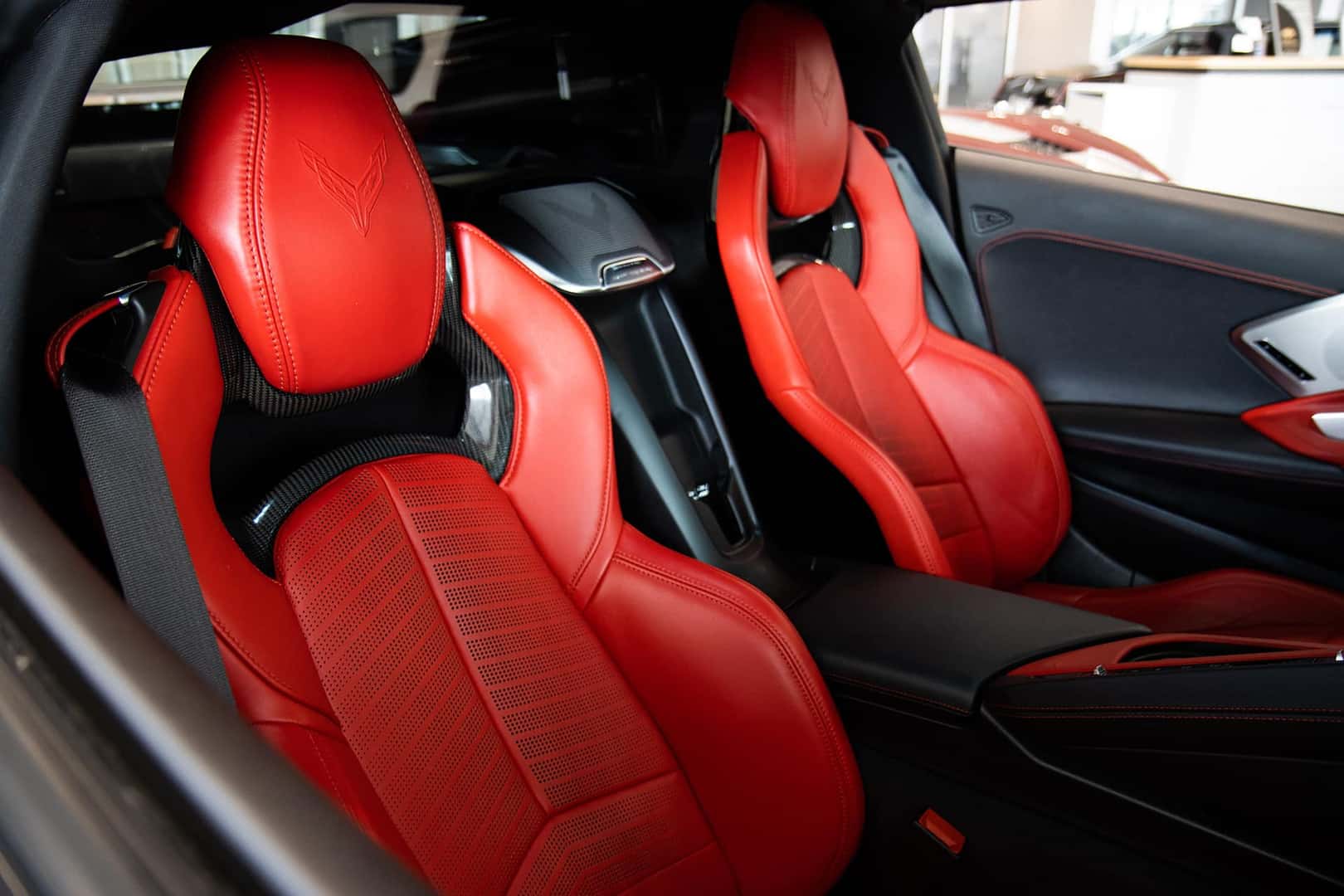 Which Chevy Models Are Available To Order?
Most released models are available for order. Select models may be limited in production. Please reach out to our team for specific questions regarding model availability. If you're interested in choosing from a current list of vehicles on their way to Uftring Chevrolet rather than custom ordering, view our online vehicles in transit.

How Do I Order A New Chevrolet?
To start your new Chevy order, we encourage you to fill out our form below or visit us to begin the process and discuss the details of your order. Our team is happy to help guide you in the building process from design to financing.
How Long Will It Take For My Vehicle To Arrive?
Vehicle production time can vary by model and configuration. Our sales representatives should be able to give you a time frame of when to expect your ordered vehicle. Rare models or unusual circumstances could take longer than usual. The majority of ordered vehicles arrive as expected, but it is not possible for us to guarantee your models arrival date. We understand your anticipation and excitement to receive your new Chevy, so we do our best to keep you in the loop on the status of your order. Thank you for your patience.

Is There An Extra Cost To Order A Vehicle?
Custom ordering a vehicle involves every option possible for both the interior and exterior. There is no additional charge to custom factory order, however, if your style choices involve higher quality materials, accessories or a special request, you can expect to pay for the value of those features. Final sale prices will be negotiated between the customer and the dealership. Our finance team would love to sit down with you and discuss your order ensure the vehicle suits your budget.

If you have any additional questions, we are here to help! Visit us today at Uftring Chevrolet or give us a call at (309) 444-3151.
Contact Us