Electric Vehicle Charging Stations Near Washington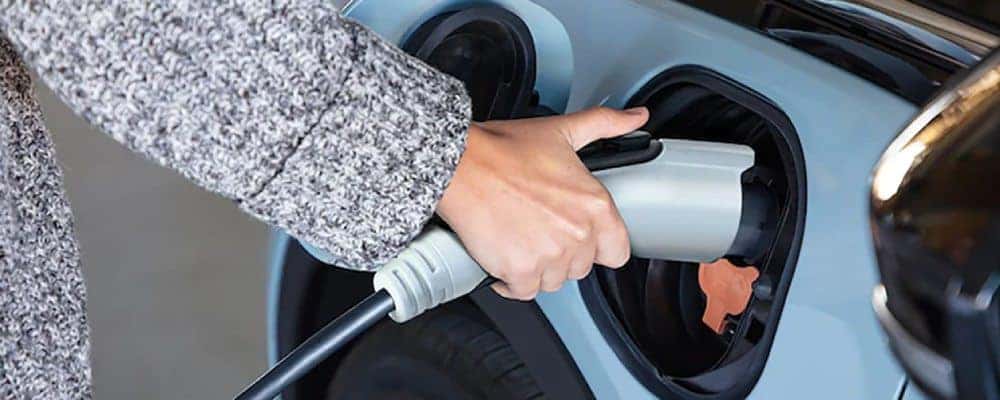 ---
When trading in for an electric vehicle, you'll probably have a home charging station installed for easy charging. But, when you're out and about in Washington, you're bound to be looking for the nearest charging stations for your daily drives. Part of owning your electric vehicle is learning all the ins and outs associated with EV driving, including when and where to go for charging your vehicle. Take a look at the different kinds of charging stations below, and learn more about where to find charging stations near Washington.
Different Kinds of EV Charging Stations in Washington
When learning about electric vehicles, you'll notice there are generally three different kinds of charging stations, no matter if you're in Peoria or Pekin. Every kind of charging station is different. Determine which is best suited for your driving schedule:
Level 1 Charging: Expect a range of two to five miles of range per hour with each charge.
Level 2 Charging: Expect a full charge within two hours to an hour.
Level 3 Charging: Expect 60-100 miles of range after around 20 minutes of charging.
How to Pay at EV Charging Stations
Morton drivers can expect three options when it comes to paying at an EV charging station. Keep your daily driving habits in mind and how close the charging stations below are in relation to your home and work:
Pay as You Go: Pay for the electricity that you need, similar to a gas station.
Monthly Subscription: It's common for charging stations to offer subscriptions to save you time and money.
Free: Some public areas and workspaces offer free charging for EVs.
What EV Charging Stations Are Near Me?
There are a few options you can choose from in the Washington area to help keep your electric vehicle charged and ready for daily driving. There's a good variety of stations to choose from around Washington, including ChargePoint stations and a Tesla Supercharger to ensure your EV is always charged:
Standard EV Charging Stations Near Me
301 West Washington Street, East Peoria, IL 61611
ChargePoint EV Charging Stations Near Me
One College Dr, East Peoria, IL 61635
Tesla Supercharger EV Charging Stations Near Me
101 Holiday St, East Peoria, IL 61611
Get More EV Support at Uftring Chevrolet, Inc.!
Now that you're aware of EV charging stations around Washington, you have a better idea about how to schedule your daily and weekend drives. And, you're ready to explore our Bolt EV inventory! At Uftring Chevrolet, Inc., we're always ready to answer any questions you might have about EVs and all the benefits that come with an EV vehicle. Apply for financing online today from the comfort of your own home to get the process started, or call us at (309) 481-4533 for more EV information!